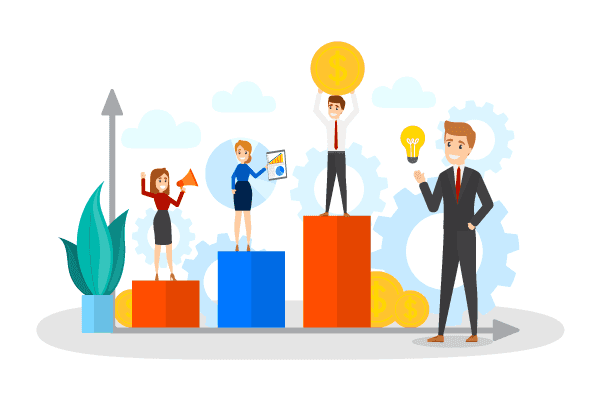 Today's digital world requires you to be an all-around health practitioner;
People want healthcare information at their fingertips to save them the hustles of going through a healthcare institution to know what problem they may be having.
And they don't just go to any website or app; they want it to be easy, seamless, and useful.
From our previous article How to get more clients or patients for your medical practice.
We covered the traditional marketing methods and the advantages and implementation of new digital forms of marketing.
In 5 Proven Ways to Use Healthcare Content to Attract More Patients.
We guided you on how to go about writing content for your target clients.
All the strategies discussed in these previous articles need performance measurements to ensure you are not wasting your money away.
Whether you own medical practice, pharmacy, or provide insurance.
Your data for an online marketing campaign or healthcare strategy is the key to delivering a great performing online campaign that delivers quality results.
Measuring online marketing campaigns and strategies usually considers impressions and engagements.
These are typically important and valuable when calculating the Return On Investments (ROI) and insight into the public's awareness of your brand, online site/ blog/ app on health matters, and issues.
We can measure a marketing campaign's success in various ways using data analytics to measure ROI.
This includes
Website visit metrics,
The number of new contacts,
Revenue gains or losses.
And to have a better-performing health marketing strategy, keep tabs on
Engagement
Impression
Reach
Engagement
Which comprises Likes, comments, shares, and clicks, is a metric often used to track how active your audience has involved themselves with your content.
Impression
Means how many times your post shows up in someone's timeline.
Reach
This is the total number of people who see your content.
More on metrics;
Likes, Comments, and Retweets are examples of Individual engagement metrics.
You'll see a total number of engagements per post or profile in a Twitter report.
Post engagement rate:
The number of engagements divided by impressions or reach.
A high rate means the people who see the post find it interesting.
Account mentions:
Organic mentions, like @mentions that aren't part of a reply, indicate good brand awareness.
Impressions and reach are important metrics to track to get online users and customers focused on your brand and perception.
When running an online marketing campaign, you should dig deep on;
Recency and frequency of site and app visit;
This gives you user engagement metrics that matter greatly when defining your "buyer persona," which is your customer's profile.
Recency looks at the number of days that have gone by since a user's last visit.
Frequency points to the total number of visits a user has made.
The data at hand can inform health content strategy, marketing promotions, and, most importantly, your user experience (UX) strategy.
Conversion rate (CVR);
This gives you strong indicators of how users interact with your online site/ blog/ app.
Every time visitors subscribe to your newsletter, like or share your content, or keep using your app, they complete the desired goal (a conversion).
To encourage users to click and subscribe to your content: Make your site flexible, with a designed user interface (UX) for all users, including those affected by disability, accommodates visually impaired users. By
Creating content suitable for screen-readers
Using descriptive links
Making website actions easily accessible via a keyboard.
Browser usage and Mobile vs. desktop vs. tablet traffic data.
To upgrade the user experience of your online site/ blog/app, designers and marketers, including those in the healthcare field, should look at how to adjust their web strategies to accommodate used browsers better to drive high traffic towards their site.
The type of device your visitors are using also matters to ensure your site content is displayed well on the screens.
Click-through-rates (CTRs) data.
The CTR looks at the percentage of people who click on your blogs, hyperlinks such as a "sign-up" button for a consultation or click-to-action button, whether that's for a healthcare product, marketing email, or advertisement.
The data analytics results can help you rethink your product placement on the page and reduce distracting elements, significantly boosting your site/app CTR.
Time on page/ App metrics.
This metric is designed to help you understand how much time users spend looking at your website or interacting with your app.
You will realize that people don't have time to scroll through long text and web pages to find what they want.
Time on page goes hand in hand with another metric, the average session duration.
To calculate it, divide all sessions' total duration (in seconds) by the number of sessions.
One of the most efficient ways to have a higher average session duration is by revamping your content strategy.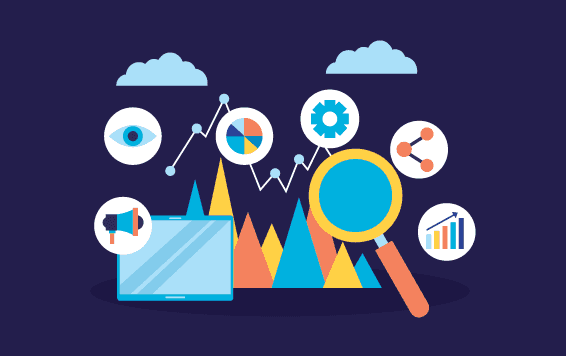 Analytics tools
We have different web analytic tools to gauge the reach and engagement of content for your website.
These top tools should give you insight that should at most enable you to boost customer (patient) acquisition and retention.
They include;
It is one of the best ways to track your online marketing and social media campaigns and even help you measure social ROI.
It will require you to have an account set up on your website to monitor and analyze your traffic on the website and social media platforms.
Find out what terms you rank for in the search engines and which terms you're missing out on.
It is a tool that makes it easy to carry out cross-channel social media analytics or when you want to dive deep into your performance on a single network.
You will get to track Facebook Page impressions, tally up Twitter link clicks, measure Instagram follower growth, evaluate LinkedIn engagement, assess content performance on Pinterest, and much more, all from the same location.
It helps you tie social media performance to business and revenue growth.
It offers expansive graphs and visuals that break down the numbers by specific platform features, like audience, session lengths, and impressions, providing you with insight into the entire customer journey, not only social media-specific metrics.
Get to track how patients engage with your marketing campaigns via emails, call centers, or targeted landing pages.
You'll see which marketing tactics are working best for your health marketing strategy and how they are impacting your social media campaigns' ROI.
This is a fantastic analytics tool for analyzing the social engagement of any given piece of content especially in collaboration with influencers.
As health care professionals running blogs, knowing how many people read and share your content on Facebook or Twitter will usually matter a lot, and BuzzSumo can provide you with that data.
You can constantly monitor the performance of content competing for relevant industry keywords, allowing you to see how your content on health marketing campaigns is stacking up against the competition.
This tool provides a real-time performance analysis of the industry and campaign-specific hashtags on Twitter and Instagram.
It allows you to promote your brand and content during peak times and understand which tags are most popular among your followers.
Conclusion
From the above discussion about different analytics tools, we can conclude that metrics are important because they tell if your online health campaign or strategy is successful over time.
You can find metrics in your native channel analytics' section or through an all-in-one program like Google Analytics, Sprout, or Hubspot.
It would be best if you were keen on getting insights into important metrics like engagement, impressions and reach, the share of voice, referrals and conversions, response rate, and time.
For a parting, you should continuously monitor how your health marketing strategy pays off in terms of ROI.
Each year, your Healthcare Marketing budget should adjust in terms of what you want to focus on this year, based on a careful study of your metrics (performance analytics) in the previous year.
Reach out to us here and let us help you find the right solutions to see you grow as a healthcare institution.