The Healthcare system is composed of various moving parts, and healthcare providers need the latest performance data to make the right decision at the right time.
Healthcare KPIs and healthcare metrics provide the data you need to make tough calls with confidence.
The data collected can be analysed to provide insight for decision making as discussed in this article on data analytics in healthcare.
Healthcare KPI or metric is a well-defined performance measurement used to analyze hospital processes and performance to achieve strategic goals.
By tracking your metrics, you will focus on your goals and improve your business dramatically.
As the saying goes, "if you can't measure it, you can't improve it." Knowing where to improve is paramount.
Some of the most critical metrics and KPIs that hospital management need to monitor include:
Average Hospital Stay
Bed occupancy rate
Hospitals readmission rates
Patient wait time
Patient satisfaction
Staff to patient ratio
Average cost per patient
Insurance claims
Hospital incidents
Operating margin
Average Length of Stay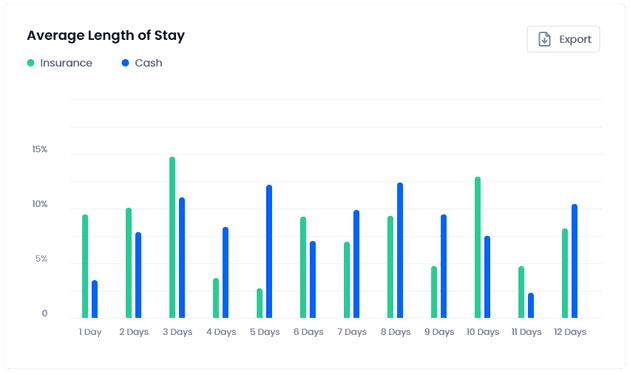 What is it?
It measures the time spent on average by a patient from admission to discharge.
It varies with the type of stay, i.e., procedures, operations, condition, or different units within your hospital.
Hospitals can track it by quarter, month, or over a few weeks.
Once you get the data, you need to investigate why your number is what it is.
Is it influenced by hospital-acquired infections or by services?
You can relate this metric with readmission rates; investigate if shorter stays lead to readmissions.
Why is it important?
It can help you set a target length of stay for various procedures, conditions, or operations.
It can provide a measure of efficiency within each hospital.
Bed Occupancy Rate
What is it?
It monitors the availability of hospital beds.
It shows you how many beds were occupied during a specific period.
You can note the periods your occupancy rate goes above or below the critical threshold and put measures to keep the occupancy under control.
The hospital might be losing money because of unnecessary staffing and facility maintenance if bed occupancy is low.
If occupancy is high, the quality of care could decline.
Why is it important?
It helps you establish a healthy balance in the utilization of resources.
Providers can know the difference between available beds and patients awaiting admission.
Hospital Readmission rates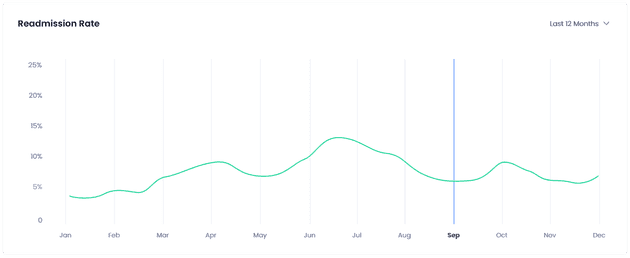 What is it?
It provides information on the number of patients that return to the hospital within a short period, usually 30 days after being released. The lower, the better.
Why is it important?
It provides insight into the quality of care the hospital has provided.
High readmission rates expose challenges within the organization, i.e., understaffing, knowledge gap, dysfunctionalities.
Cut on cost as it aims to reduce expensive and unnecessary readmissions.
Patients wait time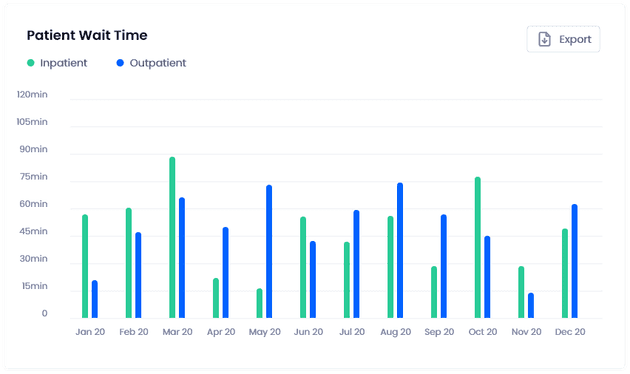 What is it?
It measures the amount of time the patient must wait from the time they arrive to when they see a doctor and get treatment.
This measurement can be applied to ER to evaluate how prompt the hospital delivers emergency service to its patients.
It can measure the current status of your ER in real-time and also monitors ER wait times over time, i.e., months.
Why is it important?
It provides insight into the hospital's ability to deliver prompt services to its patients.
It can help with staffing and scheduling for effective patient management.
It provides insight into patient satisfaction as shorter wait times lead to more satisfied patients.
Subscribe to our Free Newsletter here for more information on Health Technology.
Patient Satisfaction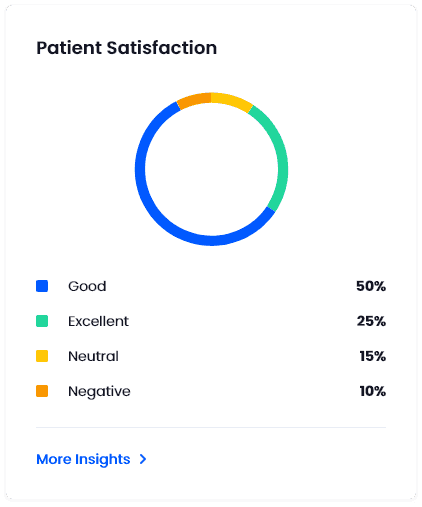 What is it?
It measures the satisfaction level of a patient's stay in the hospital and the care provided.
Ask your patients for feedback on your services, how they felt while being taken care of, how they would rate your services.
This can be a great marketing tool if it's high.
It can attract patients to you or scare away patients if it is low, which signals a problem within the organization.
Why is it important?
It provides you the overall perception of your hospital services and shows you which areas to improve on.
Staff-to-Patient ratio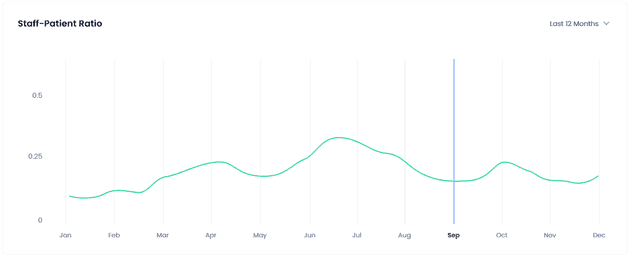 What is it?
It indicates whether you have enough staff to care for patients.
Indicates if the hospital is understaffed or overstaffed.
Investigate variations in this measurement and if any drop in this metric has caused bottlenecks.
Why is it important?
It ensures you have enough staff to avoid staff burnout.
It increases patient satisfaction and reduces potential errors.
Average cost per patient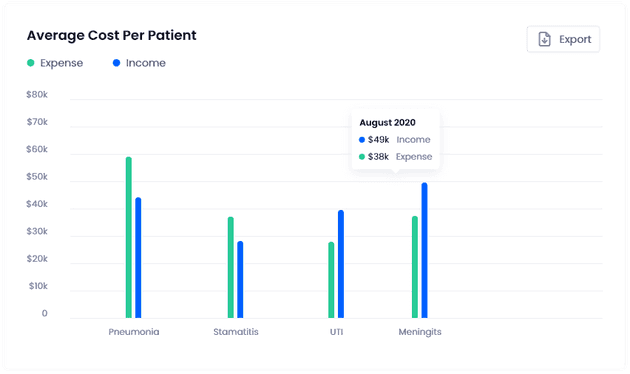 What is it?
It tracks the average care cost per patient in treatment.
Why is it important?
It helps hospitals understand the cost of therapy for each category of patients or case.
Which therapy areas there is overspending.
It shows where hospitals make the greatest profits and whether the cost is associated with improved patients outcomes.
Hospital incidents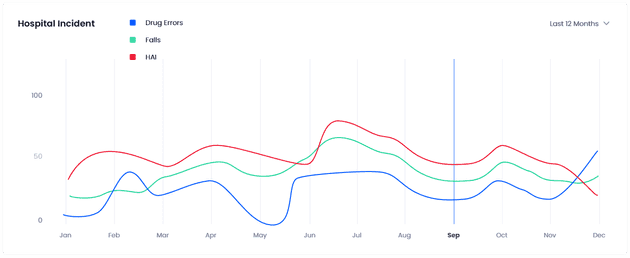 What is it?
It measures the capacity of a hospital to provide quality care to its patients safely without them developing infections, bedsores, sepsis, and other reactions.
Incident reports can include errors in medications, administrative , falls.
Why is it important?
It enables you to know where problems occur and which interventions to put in place.
It provides information on what hospitals must do to improve their services.
Operating Margin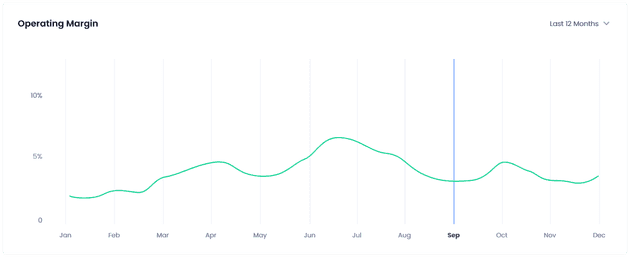 What is it?
It measures how much revenue a hospital has after subtracting operating costs such as wages, rent marketing, and other expenditures.
Why is it important?
It indicates if the hospital can pay for fixed costs without debt.
Insurance claims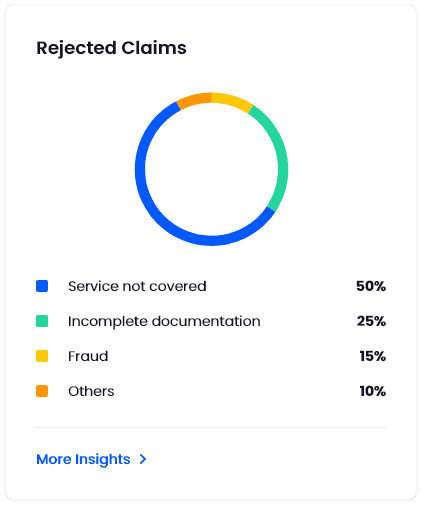 What is it?
These metrics will measure the average amount of time and money an organization spends processing insurance claims.
Hospitals can also track rejected claims.
Why is it important?
Faster processing means an organization is paid faster.
A low claim denial rate means the organization has more time to focus on patients and is not losing money.
It provides information on the trends and causes of rejected claims and where to improve on.
Other important metrics to measure include:
HCAHPS – hospital consumer assessment of healthcare providers and systems measure patient satisfaction.
Patient drug cost per stay – to improve cost management of medications.
Patient follow-up rate – measure the care for your patients over time.
Canceled/missed appointments – keep track of patients' appointments and interventions that reduce no-shows.
Physician performance – it details how a physician is performing
Mortality rate – indicates the hospital ability to stabilize patients
Asset utilization – measures the utilization of your medical equipment for optimal use.
Find out here how you can benefit from the healthcare metrics data you have in your organization.